On February 3, 2023, James B. Helmer, Jr., passed away after struggling with ALS (Lou Gehrig's disease).
Jim was a titan of the law and False Claims Act litigation.  He founded the False Claims Act boutique firm now known as Helmer, Martins, Tate & Garrett Co., LPA, over four decades ago.
In the 1980s, Jim "rediscovered" the False Claims Act of 1863 while representing John M. Gravitt in a case against General Electric's aviation division.  Gravitt, who served as a Marine during the Vietnam War, found that his supervisors at the GE Aircraft plant in Evendale, Ohio were overbilling the government for work on the B-1 Lancer bomber.  Gravitt was fired, and Jim filed his first qui tam lawsuit on behalf of Gravitt against GE.  The Gravitt case was the only pending qui tam action reviewed and considered by Congress in drafting the modern False Claims Act in 1986.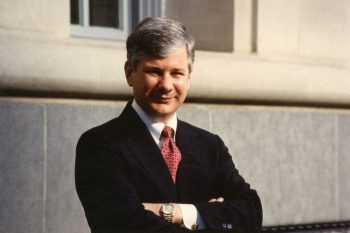 In 1985 and 1986, Jim's testimony before the House of Representatives and the United States Senate was pivotal to the 1986 False Claims Act Amendments.  Congress accepted all of Jim's suggestions for modernizing the statute.
In 2008, Jim argued Allison Engine Co. v. United States ex rel. Sanders before the United States Supreme Court against former Solicitor General Theodore Olson.  As Jim would say, the Supreme Court ruled unanimously in favor of our client but then interpreted the False Claims Act in a restrictive manner.  As a result, Jim returned to testify before two Congressional Committees in 2008 concerning the clarification of the False Claims Act.  Congress overwhelmingly passed the Amendments supported by Jim, and they were signed into law on May 20, 2009 – Jim's birthday.
Jim obtained several multimillion-dollar jury verdicts over the years and was trial counsel in over 400 published legal decisions, including over 100 dealing with the False Claims Act.  Jim was one of the original members of Taxpayers Against Fraud, a public interest, non-profit organization dedicated to defending and empowering whistleblowers who expose fraud on the government and the financial markets, and he sat on the President's Council of the organization.
Jim's treatise—False Claims Act: Whistleblower Litigation—is in its eighth edition with American Bar Association Publishing.  The treatise contains a wealth of Jim's knowledge and experience, and it was specifically designed to help qui tam practitioners litigating False Claims Act cases.  Jim was a firm believer in the underlying premise of the statute enlisting the public to assist their government in combating fraud by incentivizing such activity.  Throughout his career, he was a thought leader and great champion for protecting taxpayer dollars from fraud.
Jim's passing is a significant loss to the entire False Claims Act Relator's Counsel Bar.  He lived quite a life, and he was one-of-a-kind.  He will be sorely missed by many.  See Jim's obituary.
Jim's legacy will live on through the firm he founded, where his partners will continue to represent False Claims Act whistleblowers with the same dedication, tenacity, and inventiveness that Jim himself exhibited.