Cincinnati law firm Helmer Martins announces publication of the 2020–2021 edition of Ohio Appellate Practice, which is part of Baldwin's Ohio Handbook Series. This text is co-authored by Judge (Ret.) Mark P. Painter, who is of counsel at Helmer Martins, and Andrew S. Pollis, a Professor at Case Western Reserve University School of Law.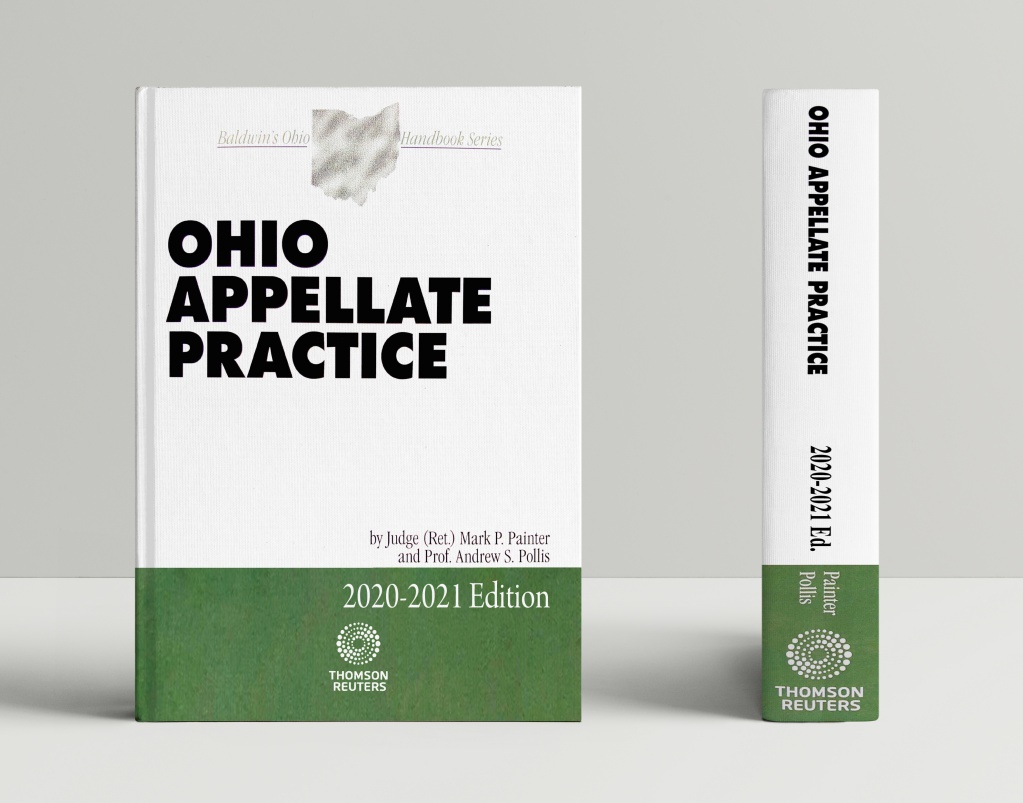 Ohio Appellate Practice covers various aspect of appellate practice, including:
Appellate forums and jurisdiction
General principles of appeals
Appealable orders
Commencement of an appeal
The record on appeal
Briefs and oral argument
Motion practice
Consideration and decision by the courts of appeals
Appeals to the Ohio Supreme Court
Contents of the text also include:
Ohio Rules of Appellate Procedure
Relevant Ohio Revised Code provisions and court rules
Timetable of Appeals
Standards of Review
A model brief
Federal materials such as the Rules of the Sixth Circuit
A procedure outline for appeals to the Sixth Circuit
Ohio Appellate Practice is available for purchase from Thompson Reuters.
Judge Mark P. Painter served as a judge for 30 years, first for 13 years on the Hamilton County (Cincinnati) Municipal Court, followed by 14 years on the Ohio Court of Appeals, and then three years as one of seven judges (and the only American) on the United Nations Appeals Tribunal. He is also the author of publications such as: The Legal Writer: 40 Rules for the Art of Legal Writing, and Ohio Driving Under the Influence Law.
Andrew S. Pollis is a professor at Case Western Reserve University School of Law.